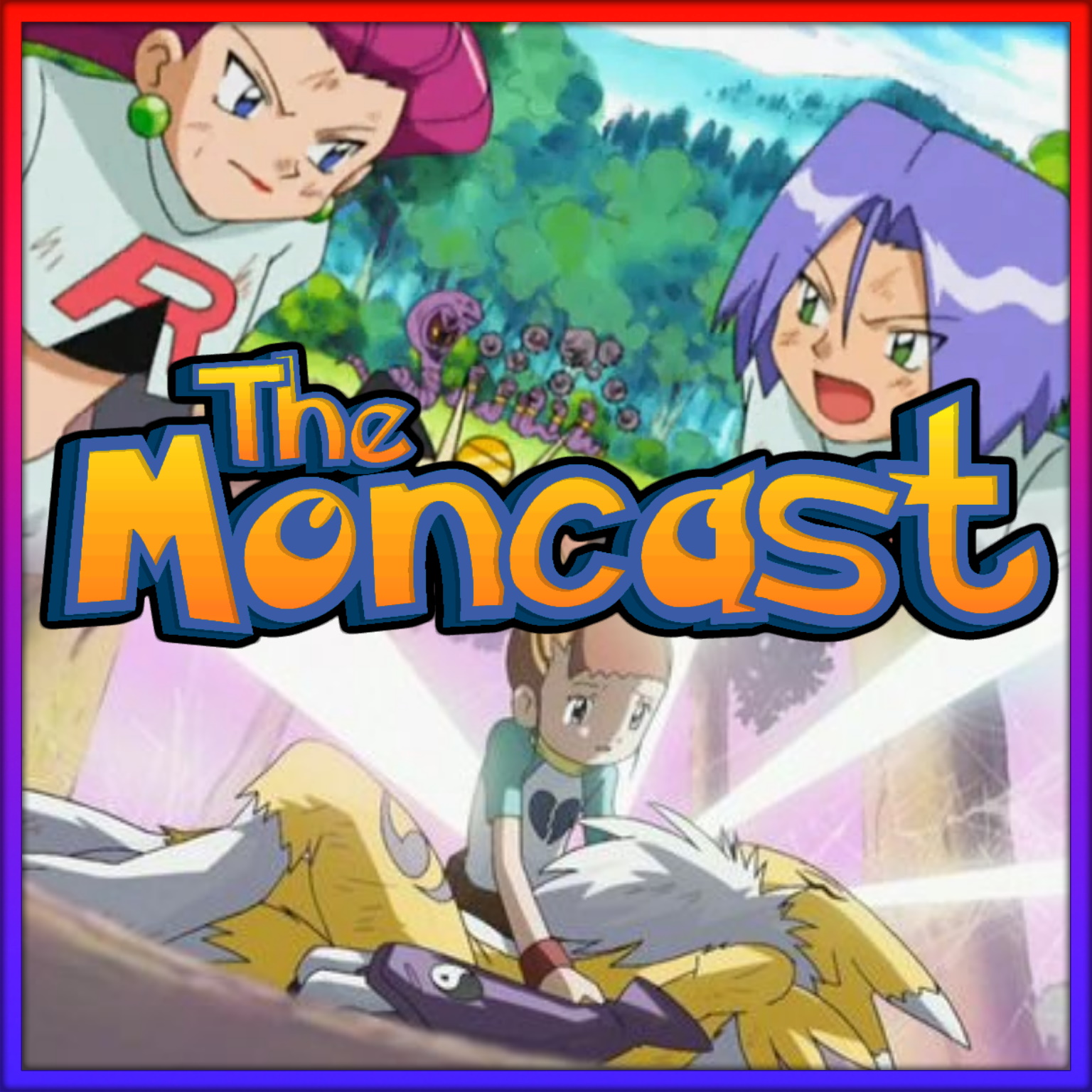 Stevie, Quinn and May excel in discussing Pokemon without derailing the conversation this week, only to then fail completely when Digiscussion comes around. You're gonna wanna listen to the outtakes in this one for a very special "tiddies supercut."
The outtro music is 'Neon Red' by Miracle of Sound.
Thank you to all of our amazing patrons, including: Chisai236, Nicholas, Keith and Fletchy42.
Pokemon Advanced Episode 6: A Poached Ego
Digimon Tamers Episode 6: O Partner, Where Art Thou?
- Intro: 0:00:00
- Pokescussion: 0:01:00
- Digiscussion: 0:20:05
- Mono e Mono: 0:38:49
- Outtro: 0:46:10
Linktree: https://linktr.ee/TheMoncast
Patreon: https://patreon.com/TheMoncast
Listen to us over on Lost in Translationmon covering Digimon Adventure: (2020): 
Episode 13: https://lostintranslationmon.com/digimon-adventure-2020-episode-13-podcast/

Play Now