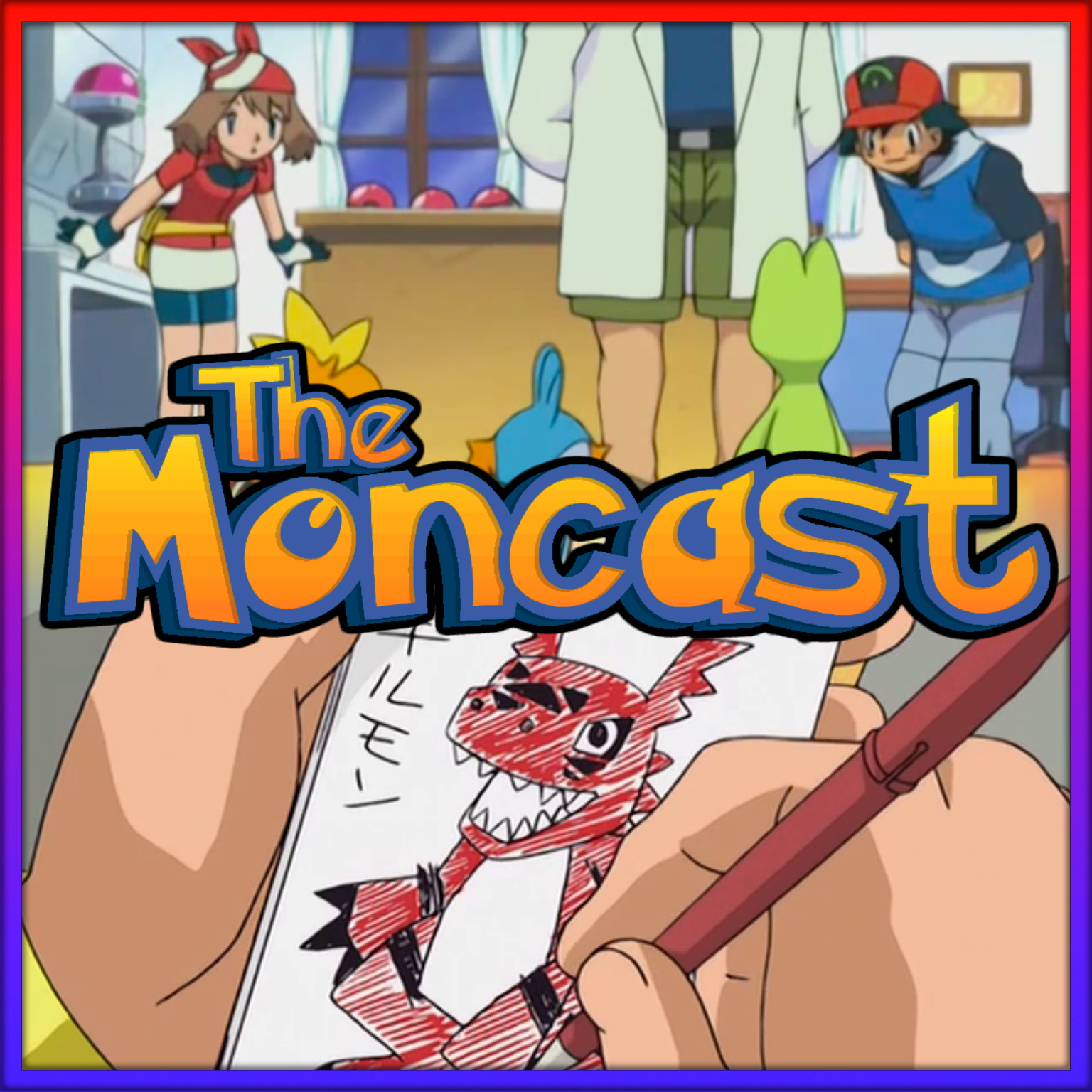 Let's get this season on the road! We're back with a brand new season, and this time, there's not just two of us. Stevie, Quinn and new cohost May will be taking on Digimon Tamers and Pokemon Advanced, one episode at a time, until they're done. There are a couple changes in terms of audio quality, music, and especially with Mono e Mono, so we hope you're excited as we are for a whole new series of The Moncast!!
The outtro music is 'Call Me Maybe' by Carly Rae Jepsen.
Thank you to all of our amazing patrons, including: Chisai236 and Nicholas.
Pokemon Advanced Episode 1: Get the Show on the Road!
Digimon Tamers Episode 1: Guilmon Comes Alive
- Intro: 0:00:00
- Pokescussion: 0:01:15
- Digiscussion: 0:19:03
- Mono e Mono: 0:27:33
- Outtro: 0:34:14
Linktree: https://linktr.ee/TheMoncast
Patreon: https://patreon.com/TheMoncast
Listen to us over on Lost in Translationmon covering Digimon Adventure: (2020): 
Episode 8: https://lostintranslationmon.com/digimon-adventure-2020-episode-8-podcast/

Play Now